Are You Having Payroll Problems?
As an employer, nothing can be more frustrating.  Lack of expertise and poor customer service are the main reasons employers look to make a payroll provider change. Luckily for you, change doesn't have to come the first of the year. At BASIC, we pride ourselves on helping employers needing to replace their payroll company mid-year. BASIC's Payroll Administration relieves your burden by increasing accuracy, saving time, ensuring compliance, and reducing costs.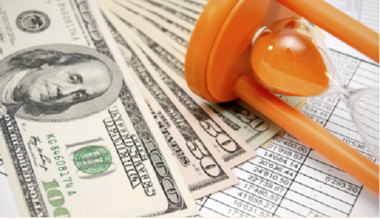 Top 5 Reasons to Switch to BASIC's Payroll Mid-Year:
BASIC works with clients in all industries and all states, and has over 50 active clients willing to provide raving testimonials and references.
All clients are assigned a specific account representative and our client service representative to client ratio is 1:150.
BASIC looks to make the transition as seamless as possible for the employer and to handle all data entry, including all current-year historical data.
BASIC has a dedicated Compliance and Tax team that keeps all clients up-to-date on the ever changing rules and regulations.
BASIC's robust Payroll reporting feature offers over 150 standard reports as well as a customizable Report Writer feature.
In addition to these, we also assume the payroll and tax liability in the rare event that we make a mistake. This allows you to rest easy in the quality of BASIC's services and to avoid paying unnecessary penalties and fees from your service provider. If you are considering a mid-year payroll switch, don't wait as the time to make a change is now!
Limited Time Promotion*
Free W2s for 2017 when you run your first payroll with BASIC by the end of July 2017.
To learn more about BASIC's payroll services, click here!
To request a customized demo or proposal, click here!
https://www.basiconline.com/wp-content/uploads/2019/03/BASIC-online-logo.png
0
0
sparkadmin
https://www.basiconline.com/wp-content/uploads/2019/03/BASIC-online-logo.png
sparkadmin
2017-05-18 06:48:25
2021-10-05 10:29:11
Why Switching Payroll Companies Mid-Year is Easy