BASIC provides an HR ecosystem to employers and health insurance agents nationwide, with a suite of HR Benefit, Compliance, Payroll, and Leave Management solutions offered independently or as part of a platform of services. Paired with our experienced staff, BASIC's proprietary software and solutions allows employers to control costs, manage risks, and maintain flexibility. HR solutions should be simple. Keep it BASIC.
What Our Clients are Saying
"BASIC's Compliance Experts are knowledgeable, responsive, and timely in their assistance to our small HR department which gives us peace of mind in managing our ERISA compliance responsibilities. We were led through the onboarding and implementation process step-by-step which made getting started with BASIC's ERISA Essentials easy. I would highly recommend partnering with BASIC for all your ERISA Compliance needs."
"We had a unique situation arise in which I wasn't sure if an individual was eligible for COBRA.  BASIC pacific's excellent customer service team thoroughly researched the situation and forwarded their recommendation, and the reasoning behind their recommendation, to us.  Of course we followed their recommendation! I really appreciate that I can input Qualified Employee and New Plan Member information myself and that I have access, at my fingertips, to COBRA communications and reports. As to the onboarding and implementation, we have been with BASIC pacific for over a decade.  They have served us well with COBRA, Retiree Billings, Carrier Bill Pay, and Non-Discrimination Testing.  The merging with BASIC pacific was seamless and thoroughly managed."
"Even though we are a small business, we acknowledge there is responsibly and liability that comes along with having even just one employee. With that said, we made the decision to partner with BASIC. I am very pleased with the relationship we have with BASIC. Everyone that I have had contact with has been friendly, knowledgeable, and very efficient. I have confidence in my payroll getting processed, employee matters being handled timely, and compliance being up to date and accurate. When I contact them, I feel like they care. That is important to us, and equally important to them. BASIC is top notch, with very competitive rates and a wonderful staff to work with."
"My experience with BASIC's FMLA service has been overwhelmingly positive.  My Case Manager is available, personable, and knowledgeable.  When I have concerns about an employee's leave, she is quick to provide the information I need to make good leave decisions that are in line with FMLA regulations.  BASIC's FMLA Dashboard is a great tool for monitoring my employees' leaves at a glance and the ability to click through to more in-depth details allows me to do my job better.  I'm able to get weekly reports sent to my inbox that allow me to track FMLA leave approvals and denials and that, too, makes my job a little easier.  Overall, I'm genuinely pleased with the services BASIC FMLA provides and I'm grateful for their top-notch staff."
"BASIC has the best customer service! Our customer service agent was extremely knowledgeable and helpful thru the whole process. Would highly recommend BASIC for ACA services."
"We switched to BASIC from our previous ERISA compliance provider and it was quick and easy."
"Our experience with BASIC has been positive since day one! BASIC made switching HRA vendors so easy. They were able to customize the plan to meet our specific needs. Our dedicated BASIC COBRA account representative provides the necessary expertise and frequently reaches out with helpful information and reminders. We were so happy with our HRA and COBRA administration that we now trust BASIC to handle our HSA and ERISA compliance as well."
"BASIC was extremely helpful in getting our ACA service set up. The spreadsheet was a terrific tool and was extremely helpful in reporting ACA payroll information BASIC's compliance experts were always available when I called and very helpful with suggestions and comments to ensure our ACA was reported correctly. The value proposition was terrific. BASIC made ACA Compliance easier than I thought it would be and at a great price!"
BASIC services over 20,000 employers nationwide.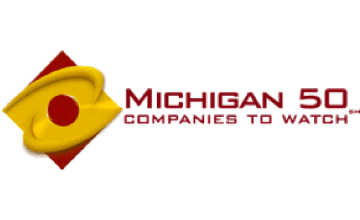 Sign up to get invites for our free webinars!