BASIC is proud to announce the new version release of our proprietary FMLA and Absence Management dashboard. With FMLA abuse and absenteeism on the rise, many employers are grasping for a solution that fits their unique needs but also helps to simplify the administrative burden and relieve the pressure off of their staff. With our upgraded dashboard, our clients now have access to more information with added features and functionality making FMLA and Absence tracking even easier.
With these exciting upgrades, users now have the ability to add additional widgets to the dashboard. This includes having customizable trending reports and metrics displayed on the home page for quick viewing. It also includes the ability to conveniently store training materials or useful Department of Labor (DOL) links on the resource page for easy access. In addition, the employee activity page shows a stream of the most up-to-date call-in activity at a glance and also shows FMLA decisions broken down by employee. One of the most exciting updates is the dedicated reports page which now allows user to make customizable reports without needing to contact BASIC for assistance.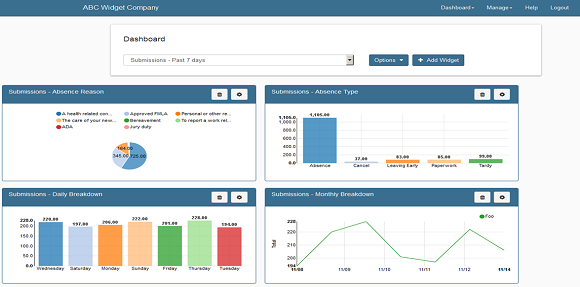 BASIC's proprietary dashboard also received significant security updates. With the release of expanded user roles, companies now have the ability to limit what information is seen by each individual user in their company. These security measures allow for full customization, meaning that security is no longer limited to department-wide measures, giving clients more flexibility and control. Gone are the days when user access was setup on a department-wide basis. Now, with the use of custom user roles, each user's viewing rights are specific to them alone.
The innovative dashboard upgrades consist of added features as well. This includes having the documentation for FMLA readily available for download (private health information excluded). Users are also able to get all of the hours which correspond to an employee's certification right from the dashboard through a simple export. Additionally, if BASIC has any notes on an employee's certification, that information is accessible to the client as well through the dashboard. Finally, to assist with functionality, we have greatly improved the speed of the dashboard and we have also made searches more user-friendly by allowing searches on partial names or employee ID numbers.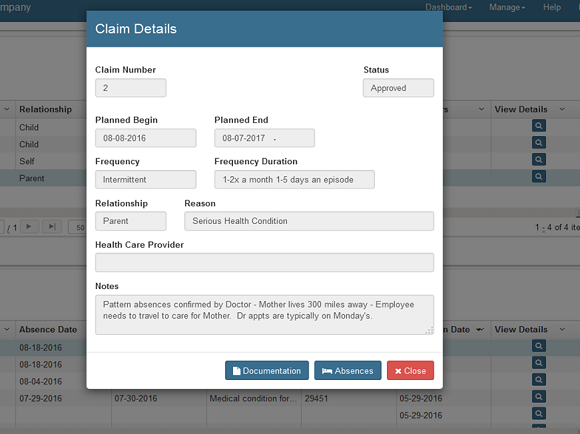 With these changes, our clients now have an easier time maneuvering the dashboard with the added ability to enable customizable options. The new dashboard is even mobile-optimized. Giving managers and supervisor's instant access to notifications and reports on their smart phones, tablets or lap tops, whenever they want.
For more information on BASIC's FMLA administration services, click here!  
To request a proposal on our FMLA administration services, click here!
https://www.basiconline.com/wp-content/uploads/2019/03/BASIC-online-logo.png
0
0
sparkadmin
https://www.basiconline.com/wp-content/uploads/2019/03/BASIC-online-logo.png
sparkadmin
2017-03-31 06:57:20
2021-10-05 10:29:13
Streamlined FMLA Tracking & Technology