Volunteer time off is when an employer provides employees with PTO to be used for the purpose of donating their time to a nonprofit cause. If employees want to take time off to volunteer they can be paid for it without cutting into their available vacation, sick or personal time.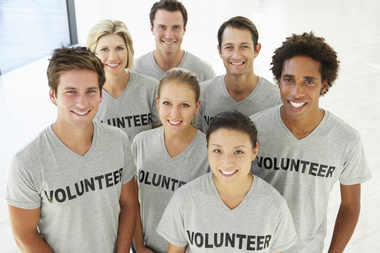 How popular are VTO policies?
According to a survey by the Society for Human Resource Management, 24 percent of surveyed employers provided paid VTO in 2018, up from 22 percent in 2017. A report by CECP: The CEO Force for Good reveals higher rates, with 61 percent of surveyed companies offering paid volunteer time off in 2016.
Why VTO?
With corporate social responsibility on the upswing, more and more companies are taking responsibility for the environmental and social effects of their business operations — and they aren't doing it blindly. They are responding to the call from Americans who expect their employers to support nonprofit causes.
As Glassdoor reported in 2017, "Three-quarters (75 percent) of U.S. workers expect their employer to support groups and individuals in need in their respective communities, either through donations and/or volunteer efforts."
Studies show that companies with volunteer programs see an improvement in their public image along with increased employee loyalty.
Employees who actively give back to their communities tend to experience a more profound level of commitment and attachment to their work plus stronger relationships with their peers and colleagues. They feel a sense of pride when they contribute to the causes they care about and are grateful to their employer for encouraging their involvement.
How can I create a VTO policy?
Begin by determining which nonprofit groups you want to support. You can ask your management team to look into local charities to support or ask your employees to recommend some. Make a short list of eligible groups and vet them carefully to ensure they are legitimate.
For instance, if you have quite a few pet lovers on your team, you can offer them paid time off for volunteering at their local animal shelter. Other worthy causes may include helping communities impacted by disasters or those dedicated to improving the quality of life for people with special needs.
Make sure you outline what constitutes appropriate use of the VTO program and what doesn't. For example, you might say that volunteering at a food bank is appropriate but volunteering for organizations that discriminate based on race, color, national origin and the like is not.
If you're worried about cost, you'll be relieved to know that VTO doesn't require much of a financial investment. Typically, companies give one paid VTO day per year, though larger companies may provide more.
While not every employer needs to offer VTO, it's something to consider if you have employees who are active in their communities.
Click here to learn more about BASIC's HR Solutions and request a proposal today!
https://www.basiconline.com/wp-content/uploads/2019/02/iStock-926653486.jpg
3712
5568
BASIC Admin
https://www.basiconline.com/wp-content/uploads/2019/03/BASIC-online-logo.png
BASIC Admin
2019-02-07 10:38:43
2021-10-05 10:27:20
Volunteer Time Off: A New Type of PTO