Attention BASIC Commuter Clients: WEX Health payment cards are now an approved payment form for uberPOOL, and uberPOOL has been added as a valid terminal for transit purchases. As such, any WEX Health payment card that has a transit purse loaded with the terminal ID solution configured can use uberPOOL.
UberPOOL enables commuters to save money by riding uberPOOL on their pre-tax dollars. uberPOOL matches people going to the same place at the same time to share an eligible van pool vehicle (six or more seats).
All WEX Health Commuter Cards that have a transit purse loaded using the terminal ID solution can take advantage of this benefit. Commuters can now add their commuter benefits debit card to their Uber account.
As you commute, you simply select your commuter benefit card as the payment method and request an uberPOOL. When requesting an uberPOOL with a WEX Health commuter benefit card selected as the payment method, Uber will automatically match the commuter with eligible vehicles.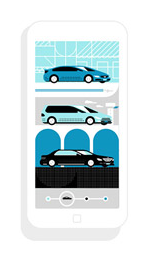 How does it work?
1. Commuter can add his/her WEX Health payment card as a payment method on Uber:
Open the Uber app
Select Add Payment Method
Add the WEX Health Payment Card
2. Commuter requests an uberPOOL from the Uber app on his/her device.
3. Commuter uses the WEX Health Payment Card to pay for his/her ride.
Please Note: WEX Health commuter benefit cards currently work for uberPOOL riders in the following cities: Atlanta, Boston, Chicago, Denver, Las Vegas, Los Angeles, Miami, New York City, Philadelphia, San Diego, San Francisco, and Seattle, and in the state of New Jersey
Request a Proposal and Learn More about Adding a BASIC Commuter Plan to Your Benefit Offering
Information provided by our partners at WEX Health; http://wexhealthinc.com/
https://www.basiconline.com/wp-content/uploads/2019/03/BASIC-online-logo.png
0
0
sparkadmin
https://www.basiconline.com/wp-content/uploads/2019/03/BASIC-online-logo.png
sparkadmin
2017-07-24 06:39:46
2021-10-05 10:29:10
New Commuter Benefit- uberPOOL Now Accepts WEX Debit Cards