In study after study, we see voluntary benefits leading the charge — along with compensation — as the top retention strategy among employers globally. This has been the precedent for several years now, and this trend is forecast to continue.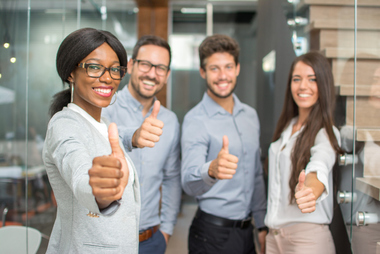 As noted by consulting firm Willis Towers Watson, voluntary benefits have historically been viewed as "something nice to offer." Now, however, they are regarded as essential. With the workforce becoming more diverse, voluntary benefits are no longer seen as just add-ons. Instead, they are being used to address a range of employee needs — from health care to retirement to education and more.
The making of a winning strategy
Voluntary benefits aren't mandatory — they are offered at the employer's discretion — which means employees can accept or reject them. Therefore, when building a strategy for voluntary benefits, it's best to start with the demographics of your workforce — that is, what your employees need or value the most.
You might be able to draw assumptions based on employee age, income and gender. For example, older employees tend to be more preoccupied with retirement than younger employees are, while younger employees tend to value customized benefits more than older workers do. Since these are just generalizations, you'll need to dig deeper for more meaningful information.
Employee surveys are one way to obtain more specifics. For instance, surveys can help you determine whether you should offer wellness benefits, pet insurance, long-term care insurance, hospital indemnity insurance, identity theft protection or student loan assistance. Employee surveys can also help you decide which types of health insurance, investment options and flexible spending accounts to provide.
Creating a winning voluntary benefits strategy isn't just about fulfilling employee needs. It's also about ensuring your benefit offerings are conducive to achieving your business goals. This is a comprehensive process that requires a collaborative effort. Smart Business Magazine suggests the following four-tiered approach:
Consulting. The employer's HR team or benefits administrator works with an experienced broker to collect and analyze data on the employee population, and to conduct a risk assessment.   
Creative solutions. Based on the results of the analysis and risk assessment, the strategy-building team comes up with solutions for the voluntary benefits program. Solutions may include not just the actual benefits but also resources — such as cost transparency tools and an online benefits platform — to help employees use the program more efficiently. 
Compliance. The strategy-building team must consider regulations pertaining to employee benefits, such as the Affordable Care Act, the Family and Medical Leave Act, the Employee Retirement Income Security Act, the Internal Revenue Code and the Equal Employment Opportunity Commission guidelines on employee benefits.
Cost. By implementing steps 1, 2 and 3, you'll be able to set realistic budget objectives, lower risk and more easily predict costs for your voluntary benefits program.
The program should be consistently monitored and the strategy updated as related changes occur within your company. To see how your company can enrich its voluntary benefits package, request a proposal today!
https://www.basiconline.com/wp-content/uploads/2019/10/Health-Benefits-SeeSaw.jpg
591
591
Simon Carlson
https://www.basiconline.com/wp-content/uploads/2019/03/BASIC-online-logo.png
Simon Carlson
2019-10-25 11:26:21
2021-10-05 10:27:09
Do You Have a Winning Voluntary Benefits Strategy?